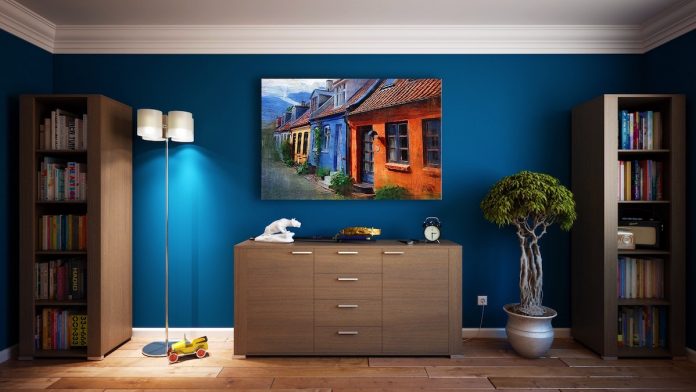 There could be a million reasons for you to decorate your wall, but we will consider the conventional reason, that you are bored of how your wall looks. And with that, we are here to help you in making your wall look fresh, new and pleasing to the eye. Acrylic wall photo, dreamcatchers, textured wallpapers, etc are some of the ways in which you can brighten up the boring and plain wall in your house and office. We will talk about more such wall decoration ideas in detail in this blog. But first, let us talk about some things you must know before you start picking your decorative items.
The first step to interior decor is knowing your taste. Ask yourself some simple questions like how do you want your wall to look? Do you like bold colours or a clean contemporary look? Which theme would you prefer, bohemian, artistic, classic, traditional, etc? Do you like acrylic pieces or metal decoratives? Once you java jotted your answers and preferences you can easily proceed to buy the most suitable wall decor item for your wall. This step is only to make the work much easier for you. If you are already past this stage well, you can skip to the main content then. We have curated some tips and ideas which you can use to revamp your bedroom or living room space. Read along to find out some awesome ways in which you can decorate your wall.
Wall decoration ideas for living room
If you are planning a renovation for your living room, you definitely cannot look over the walls. Keeping the walls busy is as important as covering floor space in a living room. There are so many things that can prove to be both useful and decorative on your living room wall. The most basic wall decoration idea is to use a wall clock. You can pick a small portable wall clock if you like a clean look. A larger classic and vintage clock with metal or wooden framings on the boundaries can double up as your statement decor piece on the living room wall. You can also modern clocks that are structured to look like a contemporary art piece. A traditional pendulum clock that hangs tall on any wall is also a unique option to fill your wall space efficiently.
How to decorate a large wall in the living room?
If you are struggling to find the perfect space-filling method for your wall decoration mission, we would like to make a suggestion. Create a gallery wall in your living room. The living room is usually the place where all the family members spend time with each other, an ideal place to display your family portraits. You can use the large empty wall to display multiple memorable moments with your family in acrylic photo frames or design one large portrait of your family to stand alone. There are many benefits of using acrylic wall photos instead of the classic w3ooden frames. They are suitable for a modern look in your living room. Acrylics are frameless, unbreakable, long-lasting and easy to take care of. You can choose a series of cheerful pictures from your family album and get them printed on different sizes of acrylic sheets. Arranging them in symmetry or a flawless shape will give an edge to the wall.
Wall decor ideas for bedroom
A bedroom is different from the living room as it is a personal space for a certain member of the family. This is where the furniture and walls reflect the taste and personality of the owner. You can decorate your bedroom keeping your personal preferences in mind and find what suits your taste. The walls in a bedroom are often used to put mirrors which is undoubtedly the best way to make the wall look full. A wall mirror can always give you a necessary reason to be on your wall. If you do not like to drill holes in your walls to hang a mirror you can simply use the wall as a support for a mirror on the floor. This is one trending way of decorating the wall, popular among teens. When it comes to the bedroom wall, it is a space where you can unleash your creativity, so grab those posters of your favourite band and start filling up the wall. You can also opt for printed acrylic wall photos to replace the posters.
Another way to fill your wall with artwork is by hanging a dreamcatcher or a macrame on the wall. These dreamy pieces of decor will liven up the bedroom without much effort. If you are the type to like simple and elegant decoration, you will surely love a neutral tone weaved macrame for your wall. On the other hand, if you are an avid reader the wall can be your perfect little shelf space. Display your favourite books with some plants or toys on a floating bookshelf attached to your wall, and enjoy the good vibes it brings to your room.
These were some of our wall decoration ideas that we wanted to share with you so that you can renovate your empty wall with something colourful and fun. You can always look into decorative items sold online for affordable interior options. The online stores offer a wide range of services besides selling photo frames and clocks for your wall. You can ask for assistance in case you are having trouble finding the right item or order process. A change in your wall decor can change the atmosphere of the whole room, so pick wisely. We hope this guide was helpful. Do let us know if you used any of these methods.