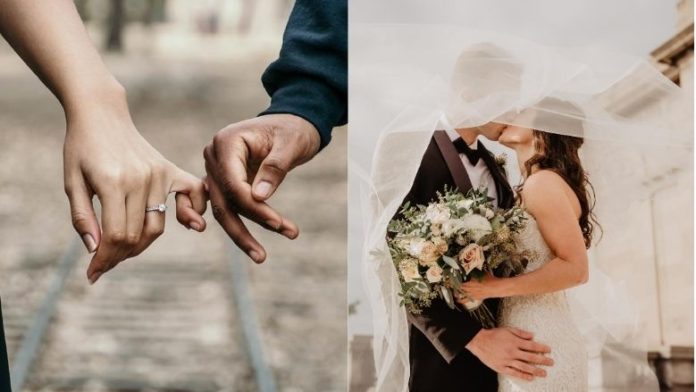 This COVID 19 situation has changed the life of people tremendously. Any event at this time involves a huge risk of getting contaminated. Due to this, marriages are delayed.
It feels bad when you took such a bid decision of our life and you again have to wait until life gets on track. But, why wait? By keeping all pros and cons many state governments have come up with an amazing idea of legalizing online weddings. This is the safest and finest way to get hitched during this breakdown.
Get Married in US in this COVID 19 Situation
The State Government of the USA is issuing temporary law and orders to be executed to deal with the unparalleled challenges by COVID 19. Social distancing is the key to avoid hassles, we all know right.
Hence meetings, conferences, and hearings have been executed safely. Courts have started video calls for legal proceedings. Shopping, social events, conferencing, and work from home are encouraged by the government in the wake of the coronavirus pandemic.
Everything has transformed. People have adapted themselves according to recent contagion. Couples planning to get married this spring are the ones affected the most. As they have to cancel all their bookings and arrangements. However, California and New York have come up with a resolution.
The governor of New York, Mr. Andrew Cuomo, stated that coupled can embrace an online wedding until this pandemic. From April 18, 20202, couples can apply for an online marriage license. Under normal circumstances, marriage is legal in the state if a couple both appear in person within one of five regional offices.
According to Steven J. Mandel, a family law attorney and founder of The Mandel Law Firm (in The New York City), state residents above 18 years can apply for marriage by applying for a license available in the City Clerk's offices. After completing the form and respective formalities you and your spouse will get a confirmation number and later a virtual appointment will be conducted by the office.
Similarly, since April 30, 2020, the Governor of California, Mr. Gavin Newsome signed an order allowing couples to get married over video conferencing. If you need planning, you can check out our wedding cost calculator tool which will give you a heads-up.
What do you think about this?