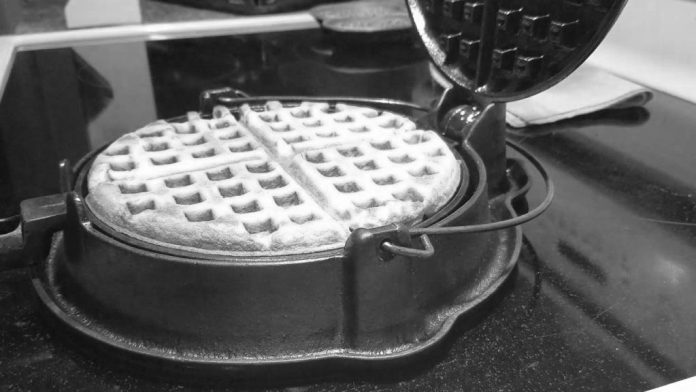 Waffles are one item that each and every person drool for after eating them. The taste and feel of having them would just stick to your mind and taste buds, making you want to eat them over and over.
Waffles lovers are mainly of two kinds – the first ones simply love to eat them while on the other hand there are those who just breathe to consume waffles. Waffles have become the beacon of taste which makes you crave more and more while adding some extra weight with no regret.
By the talk of waffles itself, the mouth starts watering. Waffles gained its popularity and loyal fanbase due to its simplicity. It is made with a simple leavened batter or dough that is cooked or we can say prepared between two patterned plates.
Waffles are identified by their distinct shape and some features. A traditional waffles have a honeycomb shapes throughout the waffle whose edges are rounded.
Waffles gained the attention of many due to its pure simplicity and subtleness. Honey, strawberry, blueberry, cream are some of the ingredients which go with the waffles like anything and will make you feel like they are just made for each other.
If you are the one who likes to experiment with your food, then in that case waffle is the sure-shot that delicacy which you can be used with anything everything without thinking twice. To be honest, there are no limits of the combination when it comes to waffles.
History of waffle maker:
In the good old days, the greeks were the ones who invented the waffles in the first place. Back in the day, greeks used to cook the flat cakes which were commonly known as obelios. They were usually made with the help of two hot metal plates.
These plates used to have a hinged design which changed with the passage of time and attain its identical honeycomb shape which can be seen in the present days too.
Waffles can be made with the help of various items, starting from iron plates, electric waffle maker, or cast iron waffle maker.
what are the features of cast iron waffle maker and How do you use a cast iron waffle maker?
Before discussing the usage of cast iron waffle maker, let us first dive in and learn about a few of the perks of using cast iron for waffle making.
Cast iron uses less oil
The level of BPA is significantly low in cast iron
Important iron minerals can be achieved while using cast iron
That being said, now let us discuss about the steps of using a cast iron waffle maker.
For starters, place the cast iron waffle maker directly on the stove
Close the cast iron waffle maker and preheat before cooking
Heat the cast iron waffle maker until it reaches 425 degrees Fahrenheit
Pour the platter on to the hot iron and leave some space for the waffle to rise.
Turn the waffle maker iron after every 3 minutes for even distribution of heat on both side
The heating process should last up to 8 to 10 minutes
Can you use a cast iron waffle maker on an electric stove?
Special care and attention is required while using the cast iron waffle maker. It provides the best result when cooked over the high heat of a grill or on a cooking fire.
Though many can't have that and possess an electric stove burner, in that case, there is no need to worry. Electric stoves can be easily used but the cooking time will increase as compared to the time acquired in conventional stoves.
Conclusion:
After reading the blog, did your mouth started watering, or did you started craving for waffles even more? If YES!, in that case, don't think twice, just go and make your own waffle and enjoy.